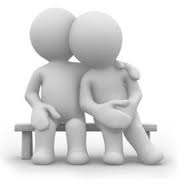 About us
Established in 2012 , Saxsons India is an international leading management consultants for services like Govt. & departmental services, HR, Real estate, Franchising, Head Hunting & BPO ,etc. having its  head office at New Delhi. Saxsons India strive for professional customer oriented services, we work with our clients to research, analyze and interpret the technologies and business processes. We cut through the complexity and deliver the knowledge you need with exceptional speed and accuracy. Saxsons India helps you make the right decisions quickly by offering total reliability to its clients.  
To successfully navigate the market, you need a partner who is authoritative and forward-thinking, trustworthy and dynamic. One who will deliver insight that is informed, impartial and actionable. You need a partner who not only helps you make the big decisions, but also guides you during execution, advising you every step of the way. Saxsons India is the name you can trust upon. Our reliable resources, our years of honed expertise and unmatched customer based services is the answer to all your queries.
We Are...
Leading  provider in Govt. & departmental services.
Leading HR solutions provider,
Leading Franchising provider,
Leading Real estate service provider,
Leading business consultant,
Leader in business outsourcing,
Leader in Head Hunting
Etc.