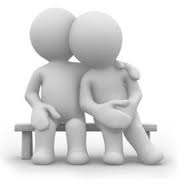 About company
"Successful franchises rely upon good structures that enable franchisees to succeed."

Why saxsons
Saxsons India can assist you to design a structure that will work for your business.
Franchising is an operational model commonly used in the retail, food and beverage and service industries. It not only enables investors to explore overseas markets faster and at a relatively lower cost, it also provides Macro SMEs with the opportunities for modernization and further development.
We provide you with the 'Complete Package' to franchise your business,  which saves you money and speeds up the entire process so that you get a much quicker return on investment.
This includes the following:
Franchising consultation with our experts
Doing research & market survey for low risk management
Helping companies channelizing with the local brands
Model and Blueprint which determines how the franchise moves forward.
Legal matters.
Franchise Business Plan and Financial Forecasts
Franchise Marketing and Recruitment Plan
Franchisee Meeting and Follow Up Process
Franchisee Training Plan
Finance Plan which enables franchisees to raise money